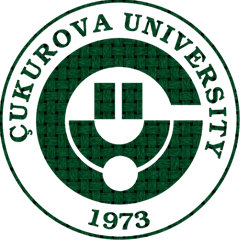 Most of the data on these web pages are kept in a database which is updated regularly
Çukurova University
Faculty of Science and Letters
Department of Mathematics
Adana/TÜRKİYE




Lecturer Demet Parlak Sönmez
Area of Specialization;: Algebra and Number Theory



Çukurova University
Faculty of Sciences and Letters
Department of Mathematics
01330, Adana/TÜRKİYE
E-Mail: dparlak
Phone: +90 322 3386060 / 2486.18
Research Interests : Algebra, Lie Algebras
My teaching schedule this week


---
Curriculum Vitae
| | | | |
| --- | --- | --- | --- |
| Born | Göksun (Kahramanmaraş), 1981 | | |
| Academic Background | BSc | 2003 | Çukurova University |
| | MSc | 2005 | Çukurova University |
| | PhD | 2010 | Çukurova University |
| Career/Employment | Research Assistant | 2005- | Çukurova University |
| Fellowships and Awards | TÜBİTAK | 2003-2005 | MS Scholarship |
| | TÜBİTAK | 2006- | PhD Scholarship |
Publications
Ekici, N., Sönmez (Parlak), D., Fixed Points of IA-endomorphisms of a free metabelian Lie algebra, Proceedings Mathematical Sciences, 121, No:4 (2011) 405-416.
Sönmez (Parlak), D., Ekici, N., Serbest Lie Cebirlerinin Test Elemanları, Ç. Ü. Fen ve Mühendislik Bilimleri Dergisi, 14 / 2 (2005) 9-17.
Conference Talks
Fındık, Ş., Sönmez (Parlak), D., Öğüşlü, N.Ş., Rankı 2 olan Serbest Lie Cebirlerinin Otomorfizm Grubu ve Palindromik Kelimeler, XVIII. Ulusal Matematik Sempozyumu, İstanbul Kültür Üniversitesi, İstanbul, 05-08 Eylül(2005).
Useful Links