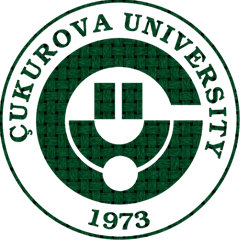 Most of the data on these web pages are kept in a database which is updated regularly
Çukurova University
Faculty of Science and Letters
Department of Mathematics
Adana/TÜRKİYE




Assistant Professor Nergiz Poyraz
Area of Specialization;: Geometry



Çukurova University
Faculty of Sciences and Letters
Department of Mathematics
01330, Adana/TÜRKİYE
E-Mail: nonen
Phone: +90 322 3386060 / 2486.15
Research Interests : Differential Geometry
My teaching schedule this week


---
Curriculum Vitae
| | | | |
| --- | --- | --- | --- |
| Born | | | |
| Academic Background | BSc | 2009 | Balıkesir Üniversity |
| | MSc | 2012 | Çukurova University |
| | PhD | 2018 | Çukurova University |
| Career/Employment | Research Assistant | 2011-2019 | Çukurova University |
| | Assistant Professor | 2019 | Çukurova University |
| Administrative Duties | Head of Geometry Section | 2019- | Ç.Ü. Department of Mathematics |
Publications
Önen, N., Doğan, B., Yaşar, E., Chen Inequalities on Lightlike Hypersurface of a Lorentzian Manifold with Semi-Symmetric Metric Connection, International Electronic Journal of Geometry, Vol 1 (2017) 1-14.
Önen, N., Yaşar, E., Lightlike Hypersurfaces of a Golden Semi-Riemannian Manifold, MEDITERRANEAN JOURNAL OF MATHEMATICS, Vol 14 (2017) 204-224.
Önen, N., Yaşar, E., CHEN-LIKE INEQUALITIES ON LIGHTLIKE HYPERSURFACE OF A LORENTZIAN PRODUCT MANIFOLD WITH QUARTER-SYMMETRIC NONMETRIC CONNECTION, Kragujevac Journal of Mathematics, No 2 (2016) 146-164.
(Kılıç) Bayram, B., Önen, N., Curves of Restricted Type in Euclidean Spaces, Mathematica Moravica, Vol 18 (1) (2014) 89-98.
(Kılıç) Bayram, B., Arslan, K., Önen, N., Bulca, B., Coordinate Finite Type Rotational Surfaces in Euclidean Spaces, FILOMAT, Vol. 28 (2014) 2131-2140.